Gossip Straniero
Nicole Kidman e i suoi rimpianti "Oh, se solo non avessi rovinato i miei bei capelli ora non avrei una parrucca"
weirdest promotion ever? lol! Neanche gli influencer di uomini e donne se ne escono con queste rivelazioni, per vendere i loro tè drenanti da 70 euro ! Nicole Kidman per la promozione di The undoing, in uscita oggi, (a casa mai) parla dell'unica cosa di cui si pente di aver cambiato del suo urtis style modificato aspetto, ovvero: los cabellos: aver stirato i suoi capelli afro per una vita é infatti un grande rimpianto di NiChole perchè ora è costretta a portare un parruccone visibilissimo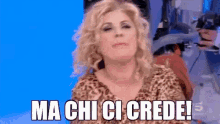 Nicole Kidman is hiding her curls no more. In a new interview with The Sunday Morning Herald, the Academy Award-winning actress admitted that while she may only have a few regrets in her life, one is damaging her naturally curly hair with repeated heat.
"Do I wish that I hadn't screwed up my hair by straightening it all the time? Sure," Kidman told the outlet.
In the past few years, fans of the Big Little Lies star, 53, have often seen the actress rocking straightened hair or a blowout. Recently, however, Kidman has been making a transition back to her naturally curly locks, and fans have been loving it.
Fans have been loving it! si, tutti i giorni! btw questi sono i capelli "naturali de nicole" in The Undoing