Entertainment
a chi interessa? A ME! erika girardi divorzia!
erika girardi e tom divorziano! ma cos'è sto 2020 oh!
oh boy, che tristezza.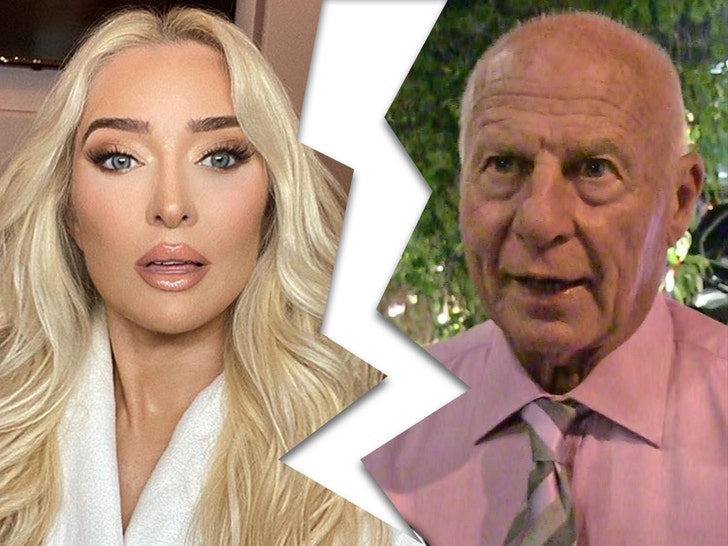 erika girardi di real housewife di beverly hills (buahuaha) ha lasciato il suo trophy wife di marito milionario tom girardi di soli 80 anni! Lei era la gold digger d'oro e aveva sposato stu vecchiarello dopo averlo agganciato in un bar, ma non il bar dove faceva la stripper, ci tiene a precisare (eh, oh!) ! Lui sarebbe il vero avvocato di erin brokovich nella vita reale. Cioè lui sarebbe albert finney del film praticamente. Uguale! questo di Finney non ha manco il podologo.
in the real housewives Erika è piacevole come un drink alla benzina e tutti la temono e sono tipo obbligati ad andare ai suoi concerti dove spero lip synchi perchè fa schifo già cosi con mille filtri sonori, immaginati live. Anche anna wintour (?) le da corda e la mette in cose così.
Erika ha detto che thanks to tom spende 40 mila dollari al mese di manutenzione guardaroba stylist trucco e parrucco e vestiti, senza contare viaggi hotel e spa e mazzi cazzi (ma che è l'unico a fare le cause in america, questo?????). Si ma poi ti devi trombare il nonno di Heidi! aggiungi that too! cioè ora non più, ma still!